Scunthorpe Mini Junior Section is proud to announce a new 3 year partnership with Spelman Family Butchers as our official partners. All our members will wear the Spelman brand logo on the back of our match jersey & training tees as part of this exciting new deal.
"After being a player and member of this great club for over 20 years its an honour to team up and sponsor the up and coming stars of the future 

 

Rugby to me is more than sport, it's family, 

I've had the privilege of playing with some great players over the years, players that are now friends for life 

 

Rugby can teach the youngsters so much and give them skills to use in life,

Respect, teamwork, responsibility and confidence to name a few 

 

Good luck to each and everyone of you for the season #greenmachine"
Kieron Spelman, Spelman Family Butchers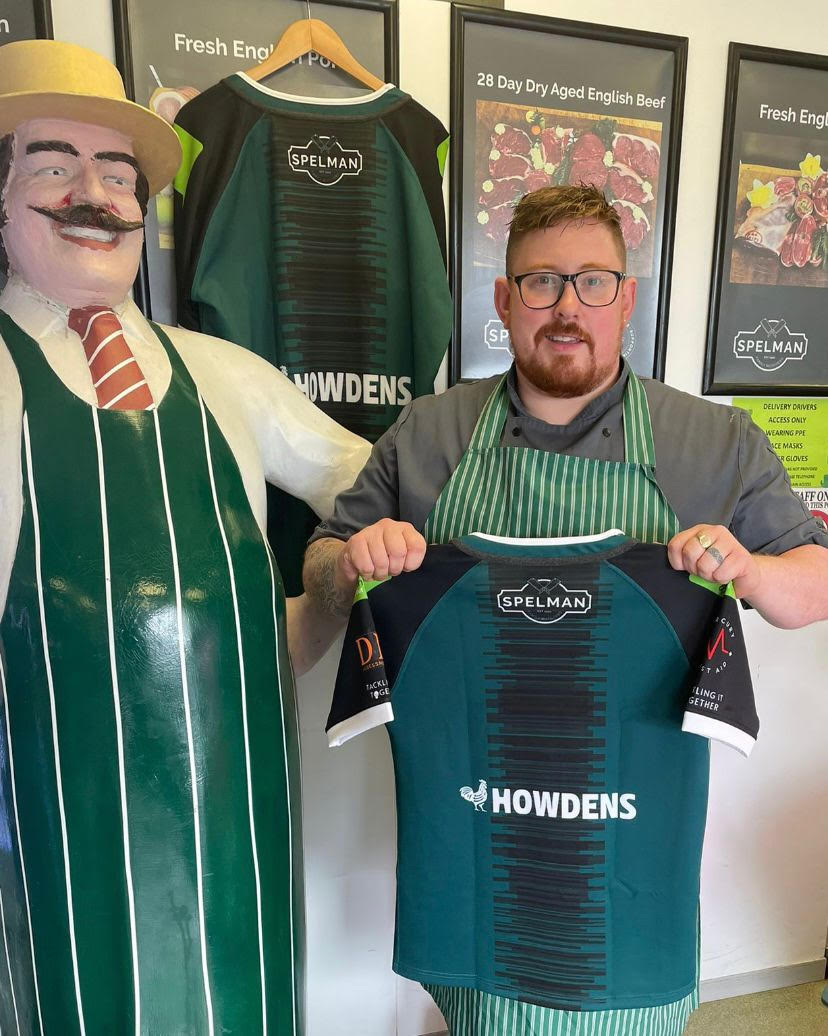 "We are proud to be associated with Spelman butchers who are a local company, Keiron has shown just how much the rugby club means to our past players by coming on board with the Mini Juniors where he started his own rugby journey.

We look forward to seeing our shirts in the community with the Spelman butcher brand. Not only this but his meat is first class and who doesn't like bacon!"
Tony Wilkinson, Chairperson
To find out more about our new principal partners click on the link below.
#greenmachine