Sandbach 20  vs  Scunthorpe 24
After the long journey to Cheshire the Greens lined up to receive the K.O. facing a blustery diagonal breeze. Both sides had injury problems. Scunthorpe having to replace Nic Dyson, Joey Mowbray and Will Harrison with Jake McKay, Josh Clark and Ethan Taylor (making his 1stXV debut).
The home side scored within two minutes when the Greens conceded a penalty for holding on directly from the K.O. 
From the restart the intensity of the commitment of both sides, but especially the young Sandbach team, was outstanding. Ferocious tackling and hard running were the order of the day. Josh Lugsden was a casualty after 10 minutes, having to leave the field with an ankle injury. This setback was answered by the visitors attacking with an irresistible series of sweeping moves that culminated in a forward drive that saw Al Fagan crash over for the first try of the match.
Sandbach roared back and were rewarded, after pushing back the Green's scrum, and making  several determined pick and drives, when prop Monty Weatherby forced has way over the line for an unconverted try. 
Sandbach continued to apply pressure with some astute, wind assisted, kicks for position and slick handling that put winger Elliot Morris over in the corner. James Preston added the extra to put Sandbach ahead 15-5. After 35 minutes.
More end to end rugby flowed until a Sandbach corner kick, until now so effective, went straight into touch, giving the visitors a scrum back. From this Josh Clark shot down the blind side, chipped the ball over the defenders to gather and score a try. It was converted by Tom Alldridge. 
Sandbach, at half time, still led 15-12, but at a cost. Three of their starting line up had been replaced because of injury.
The Greens started the second half with a bang. The irrepressible energy of James Dyson, now at scum half, and Oli Cole's powerful impact, tipped the balance of play in the visitor's favour. Within a couple of minutes an Ethan Taylor break and offload saw Dyson put Jacob Hardy in enough space to outpace the home defence to score.
With another Sandbach injury, a rock solid Green scrum and defence and Tom Foster now using the wind to find the corners the game had swung in Scunthorpe's favour. But still the home side battled on and held out in defence and, when given the chance, countered with spirit. 
Finally, Scunthorpe pressure told. Yet another kick to the corner, a catch and drive and Jacob Hardy broke off and forced his way over the line. With Tom Alldridge converting Scunthorpe were now 24- 15 ahead.
With ten minutes to go James Dyson left the field with a shoulder injury and the game was again in the balance. The home side, cheered on by their supporters, somehow found the energy to launch  attack after attack only to be met by an equally determined defence. That is until the final minutes of the game when their efforts finally resulted in an unconverted try in the corner by winger Laurie Essenhigh.
Final score 20-24 to Scunthorpe.
It's almost inevitable that such a fierce encounter will result in injuries.  It did. Both teams will be glad there are no games next week so they can lick their wounds and re-group for the battles ahead.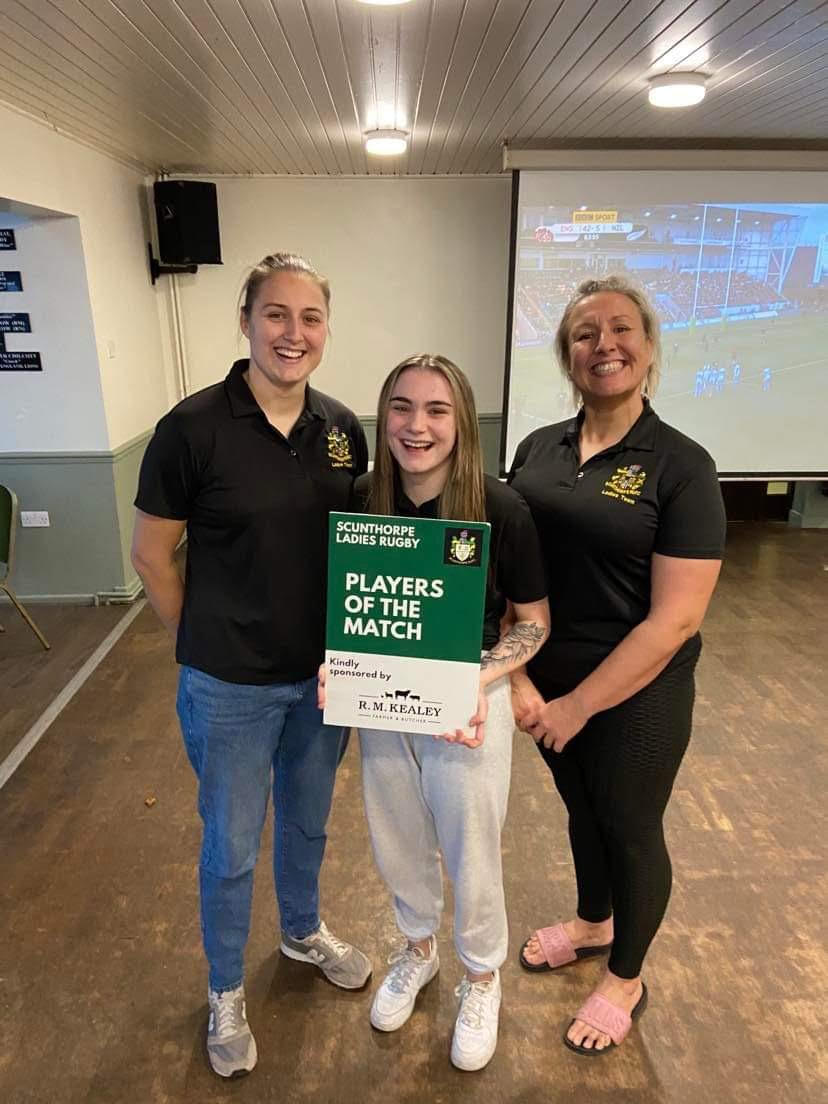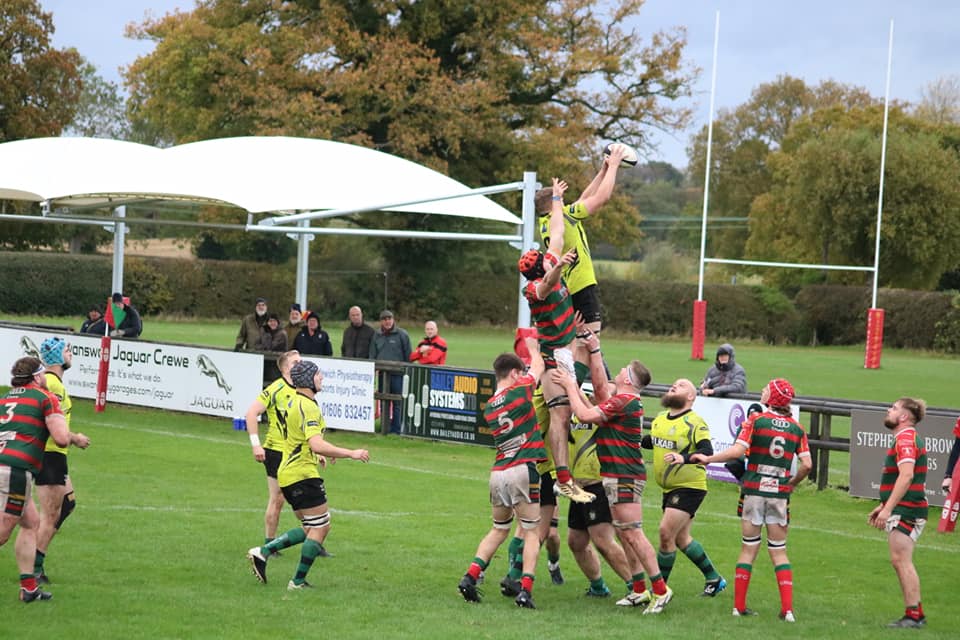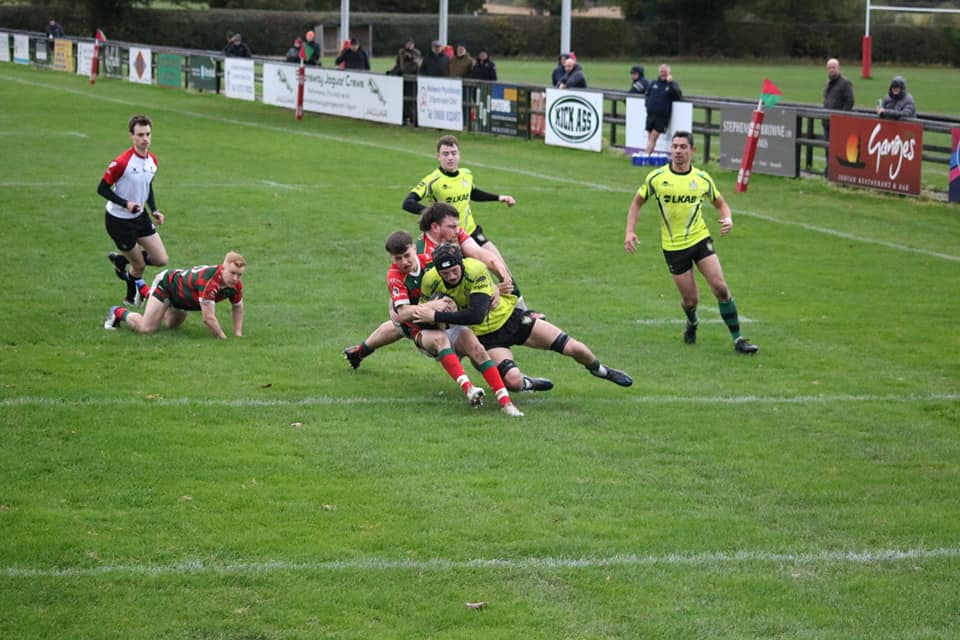 Moortown 7 vs Scunthorpe Stags 14
Scunthorpe 3rds 33 7 vs Gainsborough 17
So this week should have seen us at home to Rasen, but unfortunately they cried off due to unable to field a team.
Gainsborough 2s stepped in, at the start of the week they had 15 guys but not all had played since Covid and some are little green.
We did a bit of a call out and drag some of the old warhorses out of retirement, Ian Lee Jonathan Brewster and a few others pulled the cobwebs and moths out of their boots.
And 2 teams even teams where picked.
So today saw the mullet taking the cpt role after Andy kelly has become a zombie and testing +ve.
And Daniel Dawson cpt the blacks.
From all accounts it was a close battle end to end proper rugby with both teams giving everything, with the deciding points coming in the last few minutes.
In truth the score doesn't really matter its all about guys getting game time and this bond between scunny and gainsborough becoming solid.
Tries by  Jamie Wray , George Hutton , Cuan Hindshaw and a pair for Gavin Hale and 4 conversion for Ash Grey
Final score
Scunthorpe 33 -17 gainsborough.
Scunthorpe Women 36 vs Harrogate Women 5
Scunthorpe welcomed Harrogate to Heslam Park this week . We were straight out of the blocks and over the try line early through Steph . We piled on the pressure and was able to apply what we'd been working on in training.  Further tries from Jazz and a fantastic solo effort from Cassie making her debut at 10 allowed us to further stretch the lead . Harrogate didn't roll over and applied pressure on our try line to get their try from close range . Scunthorpe re grouped and showcased some great rugby to enable Sophie and Becky to score in the second half . The final score was 36/5 to Scunthorpe Women.
Doncaster Colts 7 v Scunthorpe Colts 21
 Scunthorpe made the short trip down the M180/M18 to the impressive surroundings of Doncaster Knights, knowing we were playing on the 4G pitch, which poses its own problems, feels like you're walking on a cloud, but if it's dry will take the skin of knees, elbows and anything else you drag across it, today was a dry day, a right good drying day as some mums (or dads we don't discriminate) may say, Kenny Marsh deciding he had pins of doom, raided his mums drawers for the heaviest denier tights he could find and slid into them. The rest made do with vaseline, those jumping went hardcore and faced the sandpaper surface bare.
Scunthorpe kicked off, into a gale blowing as hard as the big bad wolf at a straw house, ball didn't go 10, early chance for Alf T, Kai and Charley to test themselves in the scrum, assisted from the engine room by Lorcan and Sam "chips". First test – passed as Scunthorpe shoved the Doncaster pack backwards and took the ball against the head, the backs did what they do best and knocked on meaning we scrummed again, same outcome, in fact there were 4 scrums in the first 3 mins all of which Scunthorpe took against the head.
A sustained period of attack was met with stubborn resistance from the Doncaster defence, a few mind farts letting them off the hook when we should be executing the launch plays (aka 'moves').
Doncaster worked their way back into it but this time the stubborn resistance came from Scunthorpe.
Re shuffle with Dante "Sorry i'm late but Colin needed to buy a t-shirt for my uncles birthday" Salvatore Redhead came on at 8, with the ever versatile Chris Murray going to prop, a scrum on the 5 meter line lead to a pick at 8 by Dante and bundle over the line to open the scoring a quality conversion from Jack Murr.
The half was dictated by the wind and uncharacteristic handling errors from both teams lead to a bit of scrappy play.
Second half continued much like the first with Scunthorpe unloading the bench and giving valuable game time to the likes of Gui, Harry, Jack Ingram at 7 and the like. However, it was a doncaster attack which bore the first score a series of pick and goes lead to an exeter chiefs style score, this gave them renewed vigour and they came at Scunthorpe looking for a winner, Lewis Talbot being on hand to stop attacks coming through at 15, cementing his best defensive fullback in the club/yorkshire/3 counties.
Scunthorpe stopped them coming through and in fact it was Cian who dummied a box kick, we know!!!!, a dummied box kick, taking the ball from the base of the ruck holding it aloft like the olympic torch, and step, step, go, we broke out into a chorus of here comes the hot stepper – Ini Kamoze circa 1994, as Cian took us on a mazy dance around and making sure he had eye contact with the Doncaster full back at all times.
We now had 7 or 8, no 7, we'll settle for 7 1/2 minutes left in the game and Scunthorpe went again, another run by Cian who was stopped short, recycle once, Guey (Gui) nearly goes over, but stopped short, recycle twice, Chris hits a short line and goes over another conversion for a less than clinical but hard fought 21-7 to the might greens.
Man of the match went to Charley Wilkinson for not only wearing the ollie cole/Kane Linklater dress tight head, but also a all action display and popping up just about everywhere, they say a decent tight head is worth their weight in gold, having seen the size of some tight heads that is a lot of gold and money.