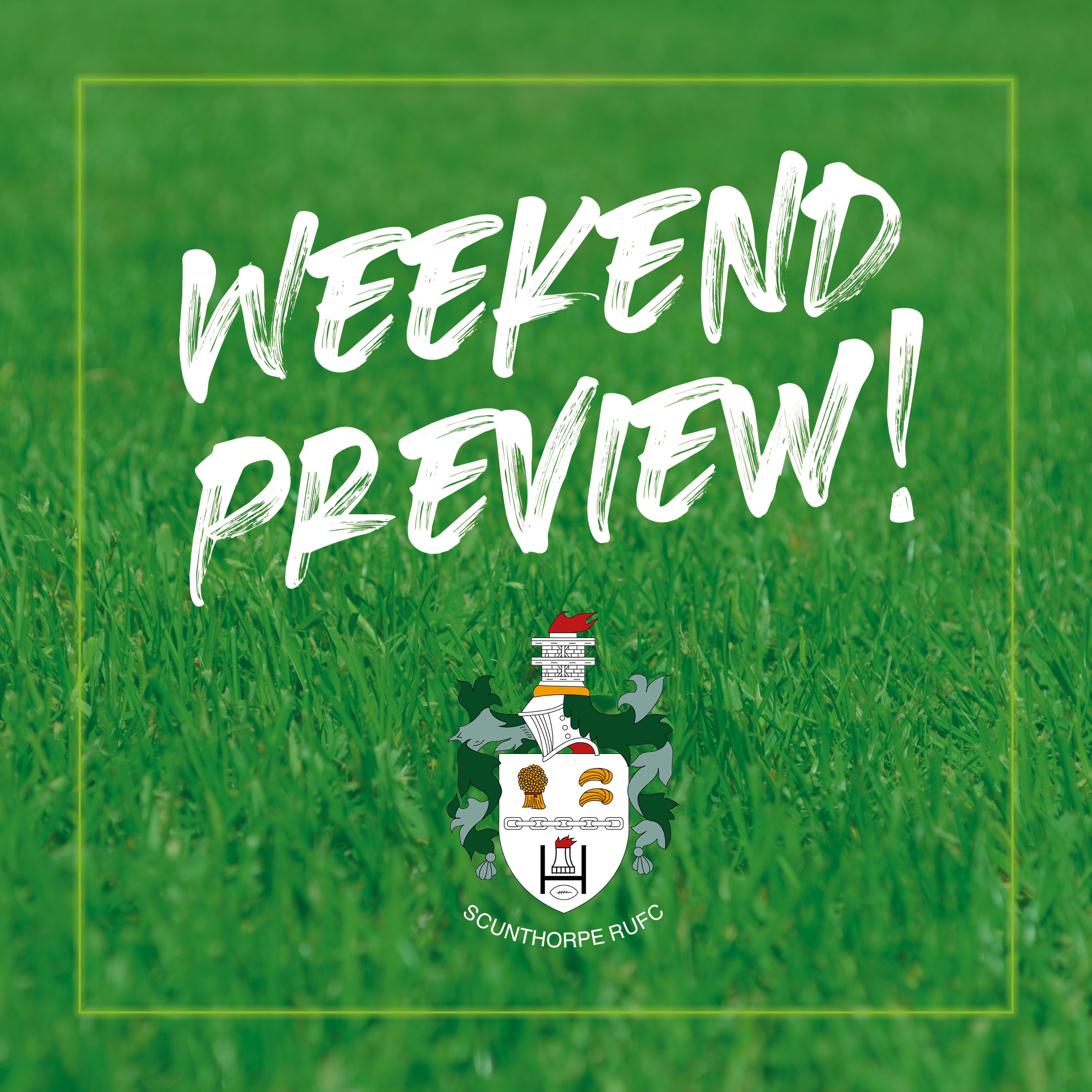 HEATH 50 SCUNTHORPE 16
On a bright sunny day in the land of the Last of the Summer Wine Scunthorpe once more fielded a much-changed team to account for injuries and unavailability as they paid their first ever league visit to Heath RUFC. In fact, the team saw 10 changes from the week before. Recent signing Jack Leggate made his debut and back into the fold came Micky Dunk, Jack Leaning and Craig Catchpole. Connor Brewster was promoted from the bench to make his full debut and Will Harrison was a welcome return to the centre.
It was Scunthorpe that made the better start and they came out of the blocks firing on all cylinders. On four minutes James Dyson took a quick tap penalty and made 40 metres, good support kept the ball alive and a clever chip kick from Josh Lugsden sent the home defence into a dither. Jack Leggate pounced and with his first touch of the ball for the Greens scored an opportunist's try. Connor Brewster missed the conversion. The lead didn't last long, from the kickoff Callan McSherry took the high ball and made ground however he was stripped of the ball by the left-wing Harriot-Brown who was in clear space to trot over for an gift of a try. Fly half Johnson converted, 7-5. Heath began to take control with some very astute kicking from their experienced fly half Chris Johnson who always managed to find touch deep into the Scunthorpe half. On thirteen minutes Heath were awarded a penalty 10m from the try line and they elected for the scrum. The Green defence held fast and defended excellently for a good three minutes. In fact, it was a touch of genius that was their undoing. The Heath backs were patient as they moved the ball left and right but could not breach the defence. Full back Sam Fletcher received the ball facing a green wall, he turned on a sixpence moving one way then the other to outfox the defence and ran under the posts for a well taken individual try. Scunthorpe came back with some good driving play from Callan McSherry, Heath were penalized for offside and Connor Brewster steeped up and slotted over for three points, 14-8. Heath came back with a try from hooker McFadden. Once again it was fly half Johnson who kicked deep. Heath managed to force a line out in their favour and the hooker drove over after a catch and drive. 21-8. Once again, the Greens showed real spirit and came back, from a good touch kick from Connor Brewster saw Heath concede a penalty and yellow card. Scunthorpe opted for the scrum and through good ball retention stayed patient until Will Harrison saw the gap, exploited it and scored a good try. Connor Brewster just shaved the wrong side of the posts but at 21 -13 the Greens were back in the game and playing well. Just like the previous week as half time came the game was delicately poised with an eight-point gap easily catchable. 
Connor Brewster converted another penalty three minutes into the second half as the Greens edged within five points. From the resulting kickoff a Scunthorpe knock on gave Heath a scrum advantage. They spun the ball wide and winger Elliot Spiers scored the first of his three tries.  26-16. Scunthorpe were clinging on when Nick Dyson did one of his textbook 'pick and go' through the ruck but the referee deemed it illegal and gave Heath the penalty. Johnson kicked to the corner and from the line out Heath drove on. Scunthorpe were pinged for pulling down the maul and the referee marched to the middle of the posts to award a penalty try. This was a killer blow because not only did Scunthorpe concede the seven points but were also issued with a yellow card. A double blow ensued as earlier Max Humphrey received a serious injury and was replaced by Jack Rowbotham. Then hooker Jack Leaning was unable to continue. This meant that Tim Robinson had to reluctantly concede to unopposed scrums AND lose another player. This meant that for the remainder of the yellow card the Greens were down to 13 men. At 33-16 this was a daunting prospect. The heads dropped as Scunthorpe could only play a high-risk game by running everything and trying to force the final off load. Unfortunately, it didn't pay off as Heath exploited every error running in three more tries to run out worthy 50 – 16 victors.
With the number of changes to personnel it is difficult to maintain continuity but as Scunthorpe now sit second from bottom in the league, they are desperate for a win as mid table team Ilkley are the visitors to Heslam Park next Saturday. 
This week we was due to face gainsborough 2s in a friendly at heslam Park, but Thursday afternoon I received a call from Selby pleading for a game.
I rattled the RUGBY drum and you lot didn't disappoint and what once was one team suddenly become two teams.
Split the teams down the middle and fielded both a 3rds and 4ths at the green fortress.
With a shared bench of experience and youthful vigor.
The 3rds took to the big pitch against gainsborough and from what I'm told the forwards carried well, pods worked well and drawing players in leaving the backs to go shopping for trys.
It all became a little one  sided with the 3rds scoring more then any of them could count that high, so decided to mix the teams around for a more honest game and everyone got involved, proper gentlemanly
Mom Sergio bagging himself a brace of trys
DOD Carl Duffin 5m out sniper or fell over fresh air
Final score was 67-29
TRYS
Will Dale x2
Sergio Abreu x2
Nik Baker
Kai Barrett
Calum Waldron
Sam Proctor
Ash Grey
Ricky Smart
Martin O'Hara
Gary Stapleton
4ths took on a very experienced Selby 3s, we kicked off and after a Selby fumble we scored our 1st try in under a minute, we all assumed we was I'm for an easy day, how wrong.
Selby got the fight up and came back at us, big strong runners and fast hands saw us come in at half time
12-17 to Selby.
We came out and battled till the last minute eventually ending the day
33-29
Absolutely brilliant game, good rugby and throughly good fun.
Mom Matthew Henton & Henry Dawson
DOD Phil Wood who managed to fall over the ball and kick ball dead, missing a try.
TRYS
Robbie Goodyear
Charlie Turner
Cameron Christer
Jake Goodison
Henry Dawson
Hopefully we can get 2 teams out again.
(We have a league game away at malton) but if we get a 2nd team will try for something home or local.
Cheers lads honour as always