Scunthorpe sent a much depleted side to in form Bridgnorth and suffered one of their biggest defeats at this level of league rugby. The squad was forced to calling veteran Gareth Mist out of retirement to sit on the bench.
Without three key players in the visitors scrum, Bridgnorth showed their dominance early on and pushed the pack back ominously. The Shropshire side even dominated the normally secure Scunthorpe line out, with the inexperienced debutant Elliot Bell taking some time to get used to the calls.
The 'North' scored their first of their 10 tries after seven minutes through blind side flanker Callum Bradshaw, Murphy converted. Scunthorpe withstood the pressure and adapted to the trifling amount of possession. Tom Foster kicked a penalty to the corner but from the resulting line out the Greens surrendered the possession. From another difficult scrum Scunthorpe conceded a penalty from which Bridgnorth prospered. This time it was wingman Jordan Burgess who scored in the corner. From the ensuing kick off Bridgnorth transgressed and presented Tom Alldridge with an eminently simple penalty kick. Unfortunately he spannered it and it went wide. At the mid-point of the half Scunthorpe looked like they were going to get back on terms with some good close quarter, driving play. Second debutant Jake McCloughlin looked good with ball in hand and asked questions of the defence. Bridgnorth gave away another penalty for a high tackle this time it was a little further away but still kickable. Unfortunately Scunthorpe's top scorer Alldridge could not profit from the gift. So after half an hour the Greens should have been at 6-10 which would have given them some encouragement. Unfortunately although it was Bridgnorth's Christmas lunch they were not in a particularly philanthropic mood and went on to score three more converted tries from Evitt, Sczepanski and Finn. Scunthorpe had their chances but once again a sloppy line out gave away a vital chance deep in the opposition 22. Half time saw the home side turn round 31-0 to the good.
Scunthorpe came out from the break and dominated play for a good twenty minutes. They were camped inside the Bridgnorth 22 and battered the defence, which to be fair held out and even though Tim Robinson introduced Gareth Mist for Tom Alldridge, the legend could not prevent a break away from Bridgnorth's pacey No11 scoring in the corner, Murphy converted, 38-0.
On 70 minutes Misty had found his wind and was leading from the front, from a catch and drive line out the impressive Jack Brunt managed to drive over for a well-earned try and give the few loyal supporters some cheer for their long trek back to N. Lincs.
Tim Robinson would have accepted the score of 38-5 but during the last 10 minutes his charges seemed to have run out of steam and 'North' ran in 3 more converted tries to rub salt into the Green's wounds. However it was Scunthorpe who scored the final try of the game with a great effort from young Ethan Taylor.
Unfortunately the lack of strength in depth was a telling factor and hopefully some of the senior players will be back in action next week for the hosting of Broadstreet who are the last of the teams Scunthorpe have yet to play.
Mention must go to the fact that out of 18 players in the squad 15 of them have come through the Scunthorpe youth system. One such player, Josh Sarsfield, had a great game and kept going for the full 80 minutes. Jack Brunt also did not shirk his responsibilities so the future looks bright when these young players grow and develop to form the next generation of Green Giants.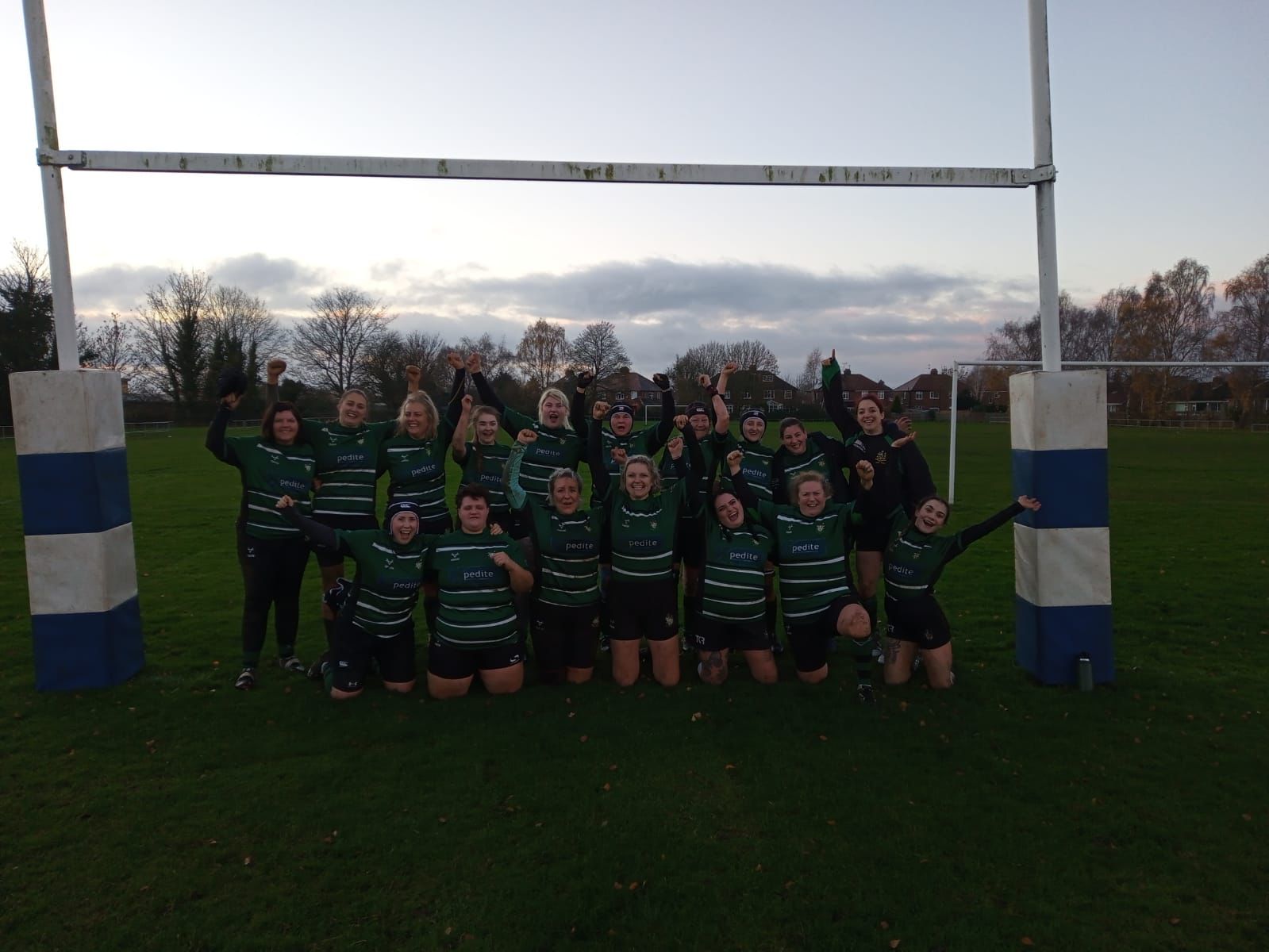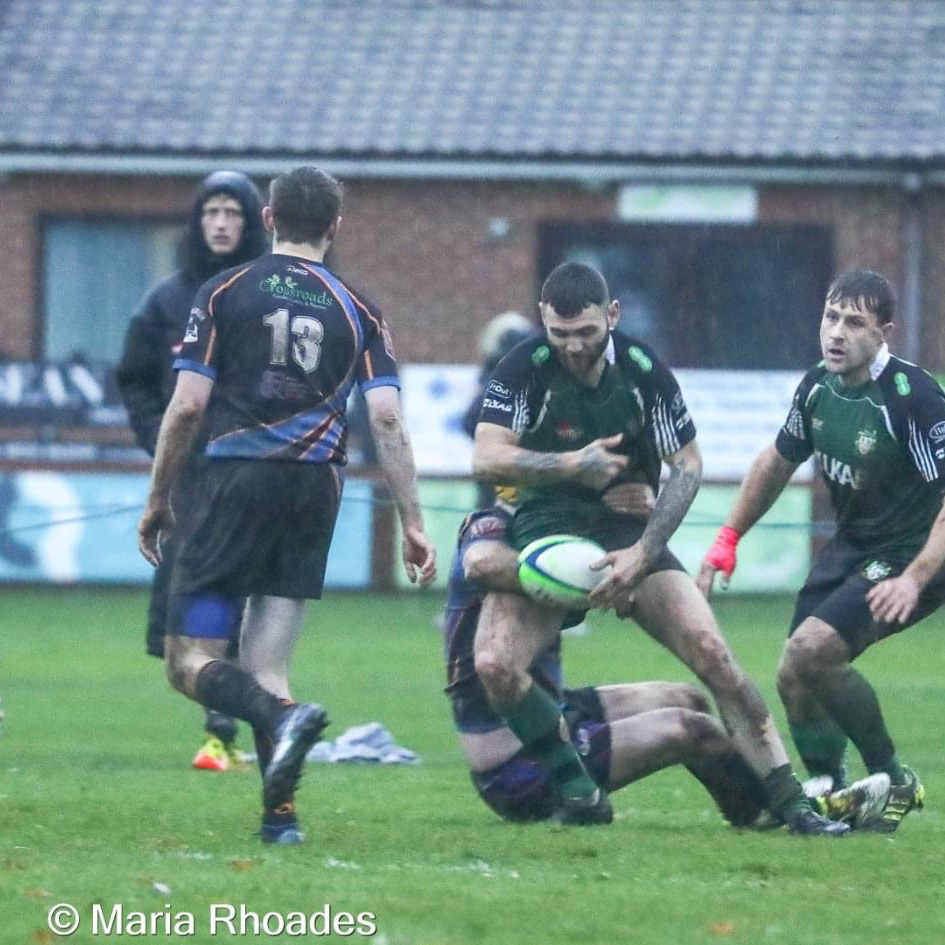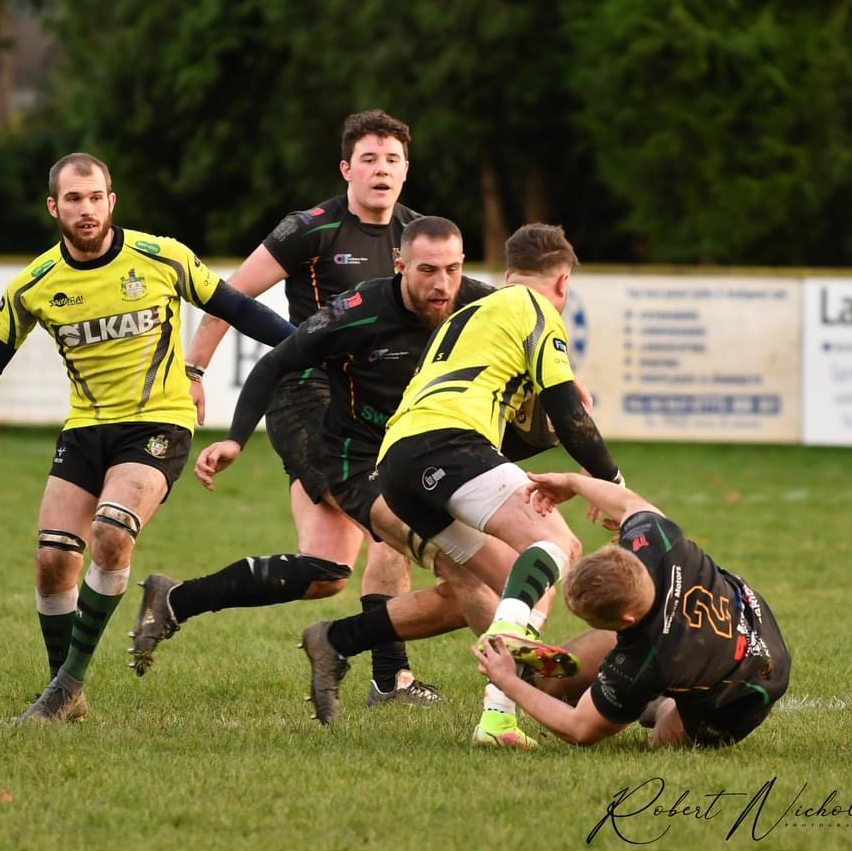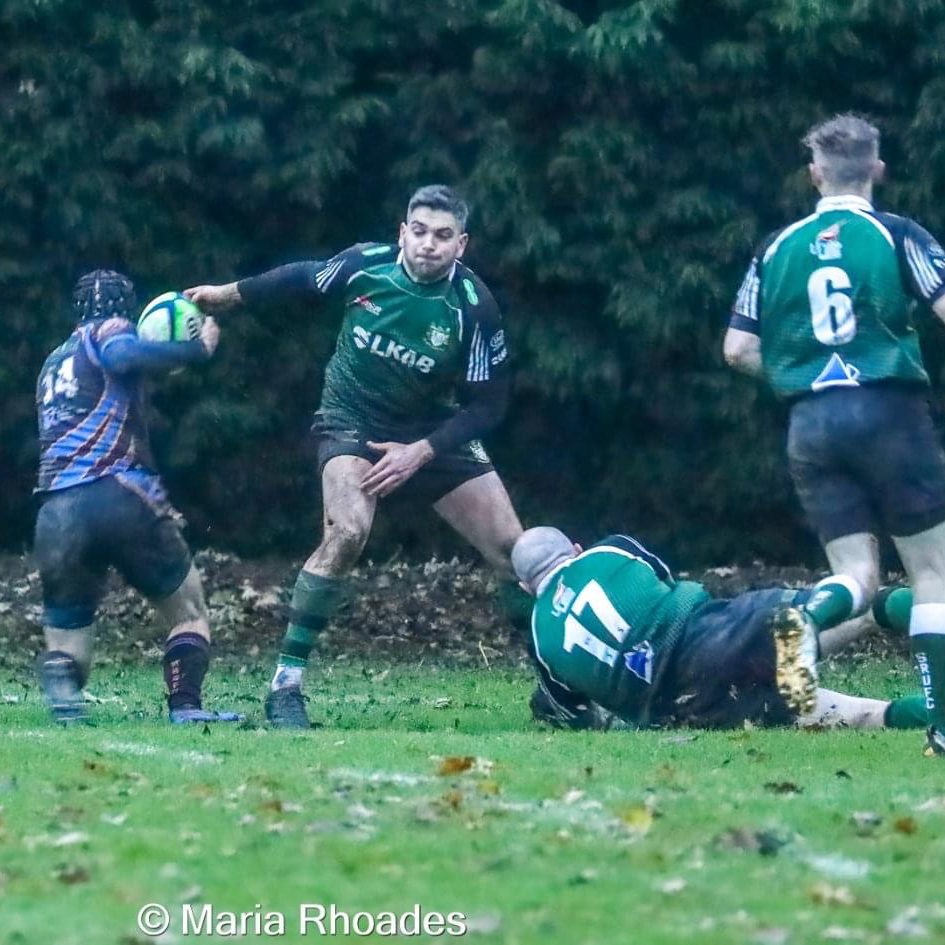 Scunthorpe 3rds 28 Withernsea 12
We arrived at heslam with torrential rain, and the prospect of a very moist day.
But as we all know God loves rugby so just as we was kicking off the rain all but disappeared.
Unfortunately Withernsea was a little under manned so being the rugby brothers we are 5 lads went over to play for the blues.
We kicked off and bounced  about up and down, the hallowed turf. With neither team looking like they was going to score.
Withernsea then got a penalty 25 yards out but failed to finish.
Then though quick hands and feet of our backs, Lloyd Elliott Akers went over in the corner.
With old golden balls conversion.
7-0
They kicked off and quickly Callan Mcsherry picked up, and ran three times around the pitch, danced and pranced through Withernsea like micheal flatley.
Going over between the posts, easy kick for RG.
14-0
The game then became scruffy with forwards wandering around like hippos on the African planes.
Withernsea then scored and converted 
14-7
Sam Proctor then saw a gaping hole in the Withernsea defence and jogged through dotting down for another RG conversion.
21 -7
Half time.
We had a little shuffle and away we went again, Billy Hardy coming on at 9, it was back and forth, with the green men giving away a lot of yards through penalties, 
A few handling errors and a few scrums later Withernsea had a scrum on 10 yards out, the ball shot out like a bullet from a gun and little Billy bombshell took advantage and scored his first for the patriots.
With old golden one slotting over.
28- 7
Withernsea not to be out done fought back and grabbed a consolation try.
28-12.
We then spent last 15 mins in their 10 yards but failed to finish.
As they say a wins a win, we get the points and the try bonus as well.
Lots to work on at training this week, forwards need to get back to the pods.
Backs won the game for us this week.
MOM Robbie Goodyear 
DOD Sam Proctor, if I get it for tights then so does he.
Big game next week Barton at home.
York Women 7 Scunthorpe Women 8
Scunthorpe women travelled to York RI this week . From the Ko we knew we were in for a tough contest . Penalties either side and ill discipline let both sides down leading to both number 8s being sin binned just before half time .  No one had crossed the white line , York had missed a penalty kick . After a reshuffle at half time , Scunthorpe were on the front foot and some excellent set up by the forwards created a massive overlap and Becky Clark crossed over near the right touchline . 5-0 York not to be outdone came back with a renewed purpose and a well worked penalty move allowed their 13 to pop over and their kicker converted. 7-5 to York . Scunthorpe stepped up again and through continued pressure and some great interplay with the forwards and backs allowed meters to be gained . Scunthorpe were awarded a penalty for offside and Cassie Milestone stepped up and slotted the 3pts. 8-7 win for Scunthorpe.